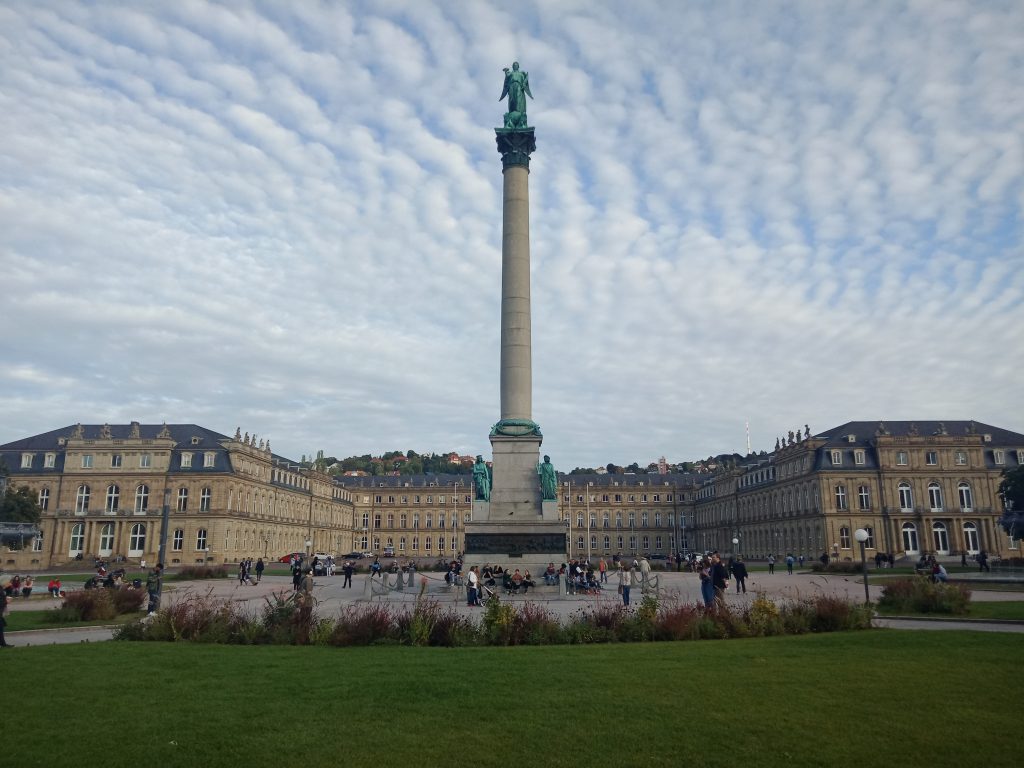 Travelling from Munich to Paris (or any other destinations), but found yourself a non-direct train which requires you to have a layover for two hours at Stuttgart? If that's you, you have come to the right place. (I know it's COVID-19 now but we can still think of our dream holidays right?)
I was faced with this situation when travelling back to Paris after my trip around Germany and I struggled to find an itinerary for two hours.
1. Ruine Des Neuen Lusthauses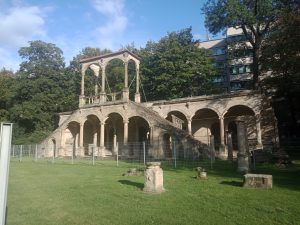 Our journey after arriving begins at the Mittlerer Schlossgarten, where we find what remains of the New Lusthaus. Completed in 1593, this building in Stuttgart was considered one of the most important buildings of German late Renaissance, serving as a location for court festivals and celebrations. This building was regarded as one of the "one of the noblest creations of the German Renaissance, which, if we still possessed it today, would be the main attraction of Stuttgart" (translated from German), according to Stuttgart chronicler and monument conservator Gustav Wais.
2. Oberer Schloßgarten
Located right next to the Mittlerer Schloßgarten is the Oberer Schloßgarten, which houses the The Staatstheater Stuttgart, Eckensee as well as a back view of the New Palace. During Summer, there is the Stuttgarter Sommerfest, which you could check out if you happen to pass by in Summer.
3. Schloßplatz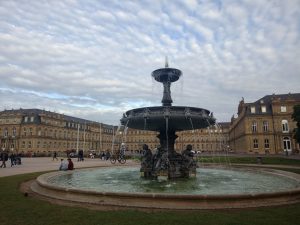 Located at the heart of Stuttgart, Schloßplatz offers a central column, the New Palace, as well as a Pavillion. I personally found this place really panoramic (but ironically did not take a panorama shot). During December, there is also a Christmas market (which I didn't get the chance to see) here!

4. Schillerplatz

Described on Google Maps as a Grand, historic cobblestone square, Schillerplatz offered the chance to look at beautiful German architecture.
5. Königstraße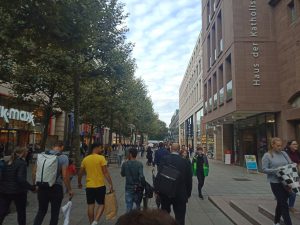 Congratulations on making it so far, and if you got too tired of sightseeing, the shopping street is conveniently on the way for your retail therapy. With many international brands here, you will definitely have your quick fix away from just plain sightseeing.
6. Stuttgart Hauptbahnhof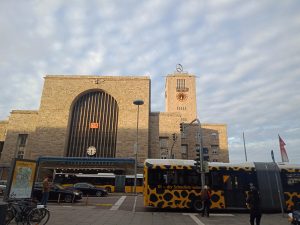 Finally, when you are in the city which houses the Mercedez-Benz headquarters, what else to do other than to take a picture where the iconic Mercedez-Benz logo is. At the front facade of the station lies a Mercedez-Benz logo on the top of the building. The evening is a good time to capture the grandeur of this building on photo.
All in all, Stuttgart was absolutely stunning and certainly a beautiful city which should not be missed! Would definitely come back to Stuttgart in the future!
If you have other places to recommend at Stuttgart, or just absolutely enjoyed the post, do leave a comment in the comments section below! Thanks for reading and see you again!
Follow me back to Singapore, where I share a list of things you could do in this COVID-19 New Normal!